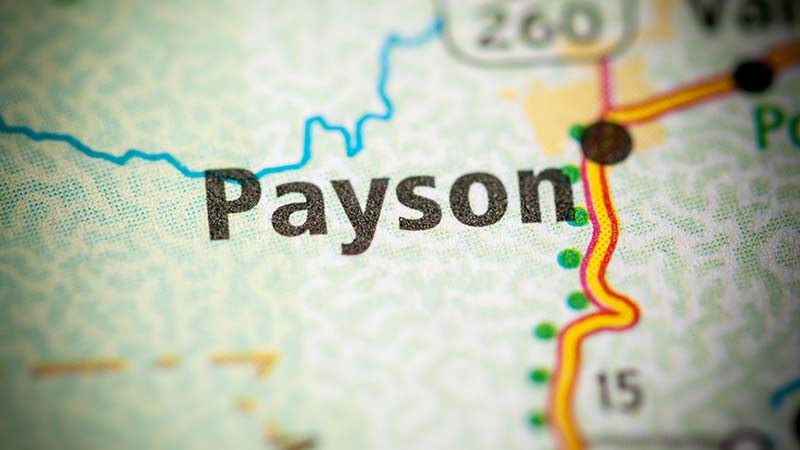 Sean Barker Chases Down Two Motorcyclists Outside Payson
Payson, Arizona—A man in a work truck chased down and intentionally struck two motorcyclists last week outside Payson, leaving one man with a broken ankle, five broken ribs and a punctured lung.  The hit-and-run collision occurred on Highway 87 about 35 miles south of Payson.
The speeding white Toyota Tacoma work truck was located and pursued by the Gila County Sheriff's Office.  The Arizona Department of Public Safety and Payson Police Department aided in apprehending the suspect.  Officials threw spike strips in the truck's path, which caused a head-on collision with a DPS trooper vehicle.  
The suspect was identified as Sean Barker, age 41.  Following a struggle with officers, Barker was taken into custody at the Gila County jail.  He has been charged in Maricopa County with leaving the scene of an accident and two counts of aggravated assault.
We wish the as-yet unidentified injured motorcyclist a swift and full recovery.
Arizona Motorcycle Accident News
A three-vehicle crashed claimed the life of John Myers on Tuesday afternoon near Union Hills Drive and 43rd Avenue in Phoenix.
A motorcyclist, identified only as 25-year-old man, was westbound on Dunlap Avenue on Tuesday afternoon when a Chrysler 300 failed to yield while turning left near 37th Avenue.
A vehicle traveling south in the northbound lanes of SR-51 collided with a motorcyclist near Glendale Avenue on Sunday night.