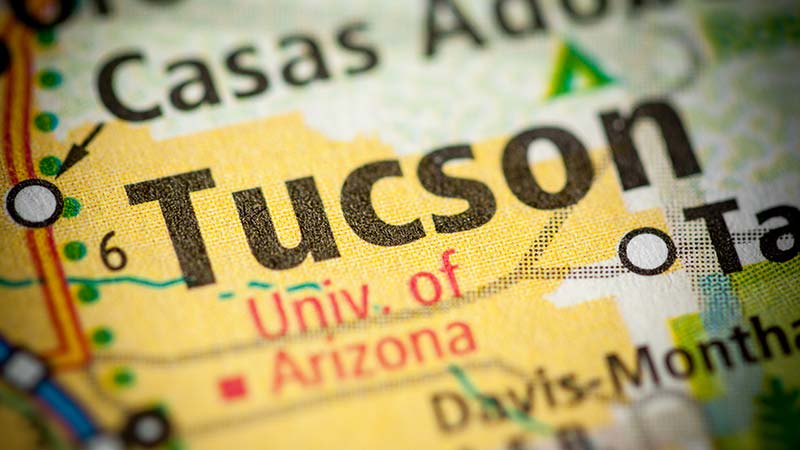 Jazelle Armenta Killed in Tucson Car Accident
Tucson, Arizona— A popular cheerleader in a youth sports program died as the result of injuries she received in a car accident last week.  Jazelle Armenta, age 7, was on her way to practice at Manzanita Park Wednesday evening when the car in which she was riding was broad-sided at the intersection of Valencia Road and Camino de la Tierra.
The Pima County Sheriff's Department and Drexel Heights Fire District responded to the accident call at about 6:00 p.m.  Four people were transported to a nearby hospital.  Jazelle died shortly after being admitted.
Jazelle was active in the Tucson Redskins Cheer Squad which is part of the Tucson Youth Football and Spirit Federation.   
Vilma Wamsley, age 65, was cited for the accident and arrested.  A GoFundMe account established in Jazelle's name garnered more than $13,000 in less than 14 hours.
Our sympathies are with Jazelle's family and friends over this tragic loss for them.
Tucson AZ Car Accident and Personal Injury News
An accident between a motorcycle and two cars claimed the life of Nicholas Lipari on Monday morning.
Tiffany Duarte died at the scene of a two-vehicle car accident in Tucson on Monday afternoon. The accident occurred at the intersection of Valencia Road and Country Club Road.
The pastor of Santa Monica Parish in Tuson was killed in a car accident on Interstate 19 south of Sahuarita on Friday morning.