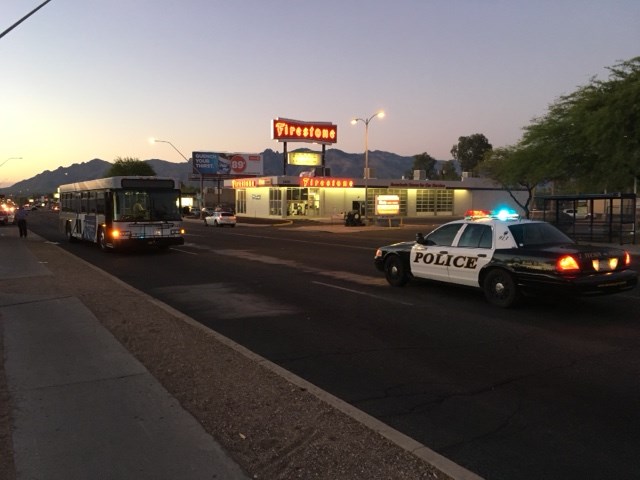 Woman Struck by Tucson City Bus
Tucson, Arizona—A woman is hospitalized with life-threatening injuries after being struck by the rear tire of a city bus as it pulled away from the curb Saturday night.  First Avenue remains closed at Grant Road while the Tucson Police Department investigates the accident.
According to the Tucson Police Department, the woman and bus driver exchanged heated words prior to the accident.  Tucson Police Department has not released the names of those involved.  No additional information presently is available.
We wish the victim a swift and complete recovery.
Tucson AZ Car Accident and Personal Injury News
Witnesses to an accident near Mona Lisa Road reported seeing a male on the hood of a car that was westbound on Ina Road in Tucson.
Two pickup trucks collided on Aviation Parkway near 22nd Street on Monday morning, sending one driver to the hospital with life-threatening injuries.
Two people in a pickup truck occupied by seven were killed when the truck was pursued by a Border Patrol agent and crashed into the northbound lanes of Interstate 19 near Canoa Road outside Tucson..