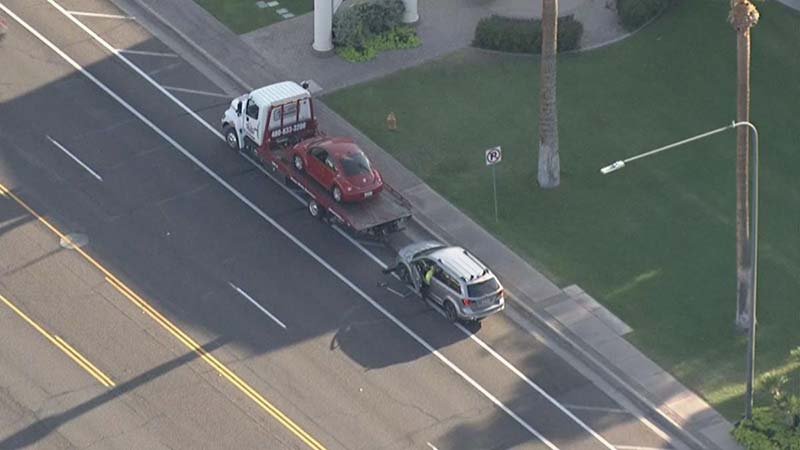 Chandler High School Student in Crosswalk Hit by Classmate
Chandler, Arizona—A 15-year-old student at Chandler High School was hit by another student as she crossed the street at the end of the school day on Tuesday.  Chandler Police did not release the name of either teen.
The young girl was in the crosswalk of Arizona Avenue when a 16-year-old student driving a red VW Beetle struck her while turning right onto Arizona from Erie Street.  
The girl was transported to a hospital for observation and is expected to make a full recovery.
The student driver remained at the scene.
We wish the best for the young woman as her injuries heal.  
Mesa, Gilbert and Chandler AZ Car Accident and Personal Injury News
A bicyclist was critically injured when struck by a semi-truck near Apache Trail and 83rd Place in Mesa on Thursday afternoon.
An unidentified man is dead following a car accident in Queen Creek this afternoon.
A rollover accident on US-70 has killed three people. According to investigators with the Arizona Department of Public Sasfety, a van rolled over on Friday evening.