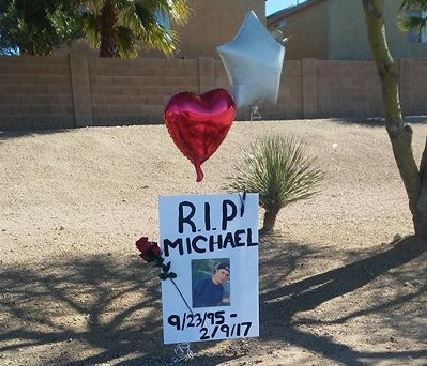 David Martinez-Campa Arrested in Hit-and-Run Death of Michael Hartman
Tucson, Arizona—On Friday, I wrote about the hit-and-run collision that killed Michael Hartman. Mr. Hartman was riding his skateboard near the intersection of Swan and Valencia when he was hit by a vehicle that then fled the scene of the crash.
Officers with the Pima County Sheriff's Office arrested David Martinez-Campa on Monday and charged him in connection with the hit-and-run accident. Mr. Martinez-Campa apparently made statements that incriminated himself to detectives investigating the crash. He was booked into the Pima County Jail and charged with one count of leaving the scene of an accident involving serious injury or death.
Although Mr. Martinez-Campa is now facing charges, detectives still are requesting that anybody with information helpful to the investigation contact the Pima County Sheriff's Office.
We again offer our deepest sympathy to Mr. Hartman's family over this tragic loss.
Tucson AZ Car Accident and Personal Injury News
Witnesses to an accident near Mona Lisa Road reported seeing a male on the hood of a car that was westbound on Ina Road in Tucson.
Two pickup trucks collided on Aviation Parkway near 22nd Street on Monday morning, sending one driver to the hospital with life-threatening injuries.
Two people in a pickup truck occupied by seven were killed when the truck was pursued by a Border Patrol agent and crashed into the northbound lanes of Interstate 19 near Canoa Road outside Tucson..